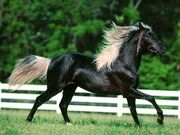 Aster (Meaning Star) is intellectual and has a great interest in astronomy, and knows her stars and planets well. She also understands the moon and stars, and a little on sunstones. Smooth, balanced, and athletic, she makes a great addition to the band. She isn't ruthless like the horse kind, but she is skilled with an Endoc blade if fastened correctly.
She originally joined the band because of Moose, and to escape a planned marriage to a prince named Raven, whom she secretly learned that he joined forces with Evelicrion. He needs her hand in marriage to become the chief leader of the Kas horse tribe.
She secretly loves Moose, but since she is known as the keeper of secrets, she must keep her own too.
Ad blocker interference detected!
Wikia is a free-to-use site that makes money from advertising. We have a modified experience for viewers using ad blockers

Wikia is not accessible if you've made further modifications. Remove the custom ad blocker rule(s) and the page will load as expected.